« Back to Latest Posts
Jack Benny Rides Again
August 9, 2013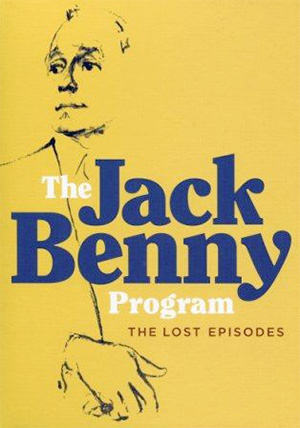 It's not often when a DVD set comes out that falls smack-dab in the middle of the Media Heritage wheelhouse, but the new Jack Benny Program: The Lost Episodes set, by Shout Factory, is a set worthy of some fuss. The brain-child of Jack Benny Fan Club founder and leader (and occasional Big Broadcast guest) Laura Leff, the set features eighteen digitally restored episodes on three DVDs. Taken from the later NBC-TV run, these shows are largely forgotten as they were originally recorded on kinescope or film and tucked away into Jack's personal collection only to be donated later to UCLA. Some real rarities, too, including the only TV appearance by Ronald & Benita Coleman, episodes featuring George Burns, Milton Berle, Rock Hudson, Gary Cooper and even Billy Graham. Also, a much talked about program filmed at the Harry Truman Library, featuring the former President himself, can now be shared with anyone.
What really sets this collection apart are the bonus items: several of Jack's anniversary color specials from the late 1960s and early 70s, some early Hearst newsreel footage, and a roundtable discussion featuring Simpson's actor Harry Shearer (among others) who, as a child, played one of the Beverly Hills Beavers. For those who order directly from Shout Factory, an "extra special" bonus featuring a 1950s TV version of The Horn Blows at Midnight.
Jack Benny's television show was a treat and should not be discounted by radio fans. While some of the imagination-oriented bits from the radio days might be lost on the small screen, Jack's sight gags, double takes and pauses play perfect in front of the cameras. Jack is in full form in these episodes and we even get some Dennis Day, Don Wilson, Mary Livingstone and Eddie "Rochester" Anderson to boot!
Laura told us she has her eye on enough additional "lost" episodes for a second volume if this one sells well. Plus the original CBS television shows remain in a vault someplace while that network waits to see how well this set sells.
So don't be too stingy and check out Jack on television. Information at the International Jack Benny Fan Club at www.jackbenny.org.
---