The Voice of America Museum of Broadcasting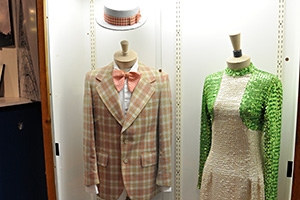 Located in West Chester Ohio at Voice of America (VOA)
8070 Tylersville Road, Ste. B West Chester, Ohio 45069 (see map)
The museum features re-creations of radio and television studios from the 1920's through today. On display as well are memorabilia from radio's Golden Age and the early days of television. See:
Costumes worn by Cincinati's Uncle Al and Captain Windy
Items belonging to Waite Hoyt, Ruth Lyons and Paul Dixon
Photographs over over 50-famous local broadcasters
Microphones, scripts, equipment and a re-created 1950's radio studio!
Also at VOA are the Gray Museum and VOA history exhibits
Plan Your Visit: Open the third weekend of the month, from 1pm-4pm, but call first (513-777-7891) to make sure we'll be open. Regular hours are forthcoming.
---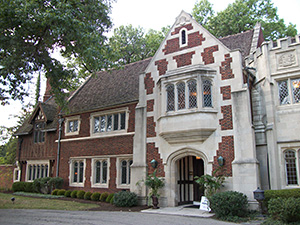 Pinecroft
In 2012 Media Heritage teamed up with the Cincinnati Preservation Association and is offering tours of the Powel Crosley Jr. mansion! Regular tours will be offered on scheduled Sundays in 2013.
Pinecroft: 2366 Kipling Avenue, Cincinnati, Ohio 45239 (see map)
---
Support Our Mission
There's plenty of ways you can help. We need tour guides for the museum, volunteers, donations of items and recordings and pledges to help preserve history for future generations. If you can help us visit the contact page.