Big Broadcast
Since 2001, the Big Broadcast has been providing young and old alike quality family-style entertainment on Saturday nights. You'll find your old favorites; comedies, dramas, music, as well as aural surprises found nowhere else from deep in the Media Heritage archives!
---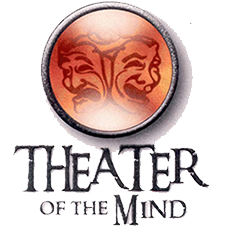 Theater of the Mind
Classic radio in the daytime? Some said it would never succeed, but Theatre of the Mind has done just that since 1978. This one-hour, daily program hosted by Mike Martini has brought friends with names like Fibber and Gildy and Benny and others into homes and cars at a time when folks can enjoy them most.
---
---

Mystery Playhouse
Creaking doors! Howling wolves!? Pull up the covers and turn down the lights, Mystery Playhouse features the best of radio drama and mystery while your room is bathed in the light of your radio dial. Your evenings won't be complete without it.
---
Special Programs:
From a 12-hour New Years' marathon to a variety of holiday and Christmas favorites to programs commemorating George Burns, Bob Hope, Ruby Wright and others, Media Heritage is there with special programs that fit any and all formats. Contact us for ideas on how we can bring classic radio to your special event.
Find us on your radio dial
Catch all of our shows on WMKV-FM 89.3 Cincinnati, Ohio.
Contact Us, if your radio station wants classic radio!